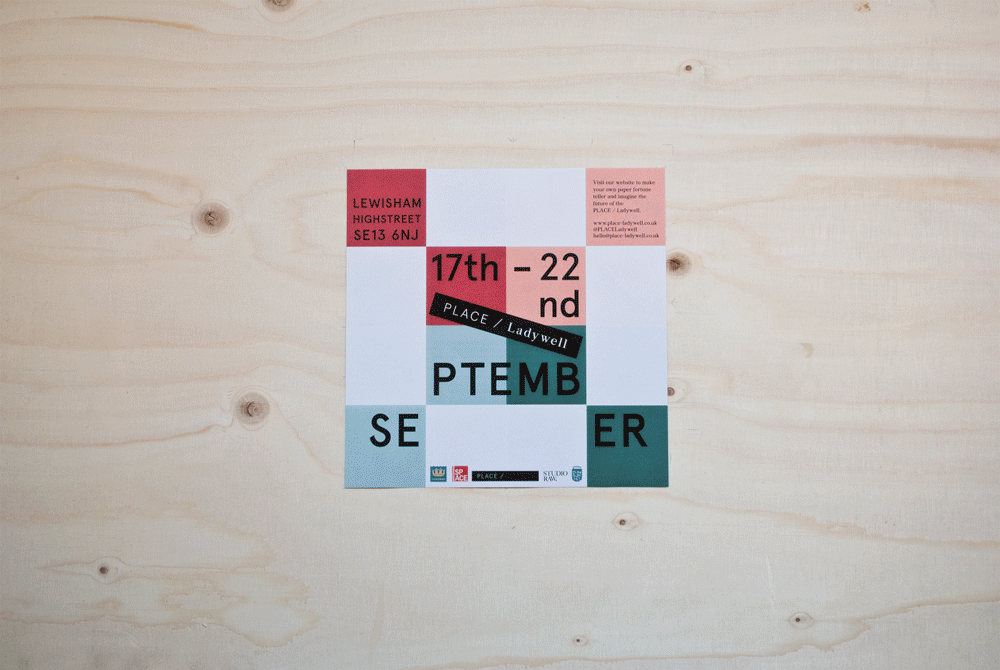 PLACE/Ladywell is a Lewisham Council funded project and is the first 'pop-up village' in the UK. The site provides temporary housing for 24 homeless families and ground-floor space for community and enterprise use.
The building, designed by Rogers Stirk Harbour + Partners, is demountable and can be re-located to different sites of vacant land throughout the borough.


Occupying the site of the former Ladywell Leisure centre, vacant land pending redevelopment, PLACE/Ladywell offers a short-term solution to the high demand for housing in the Borough.
Anticipating these forthcoming changes, I was tasked by
Studio Raw
, alongside
Tearlach Byford
and
Jeff Lambert
to create an informal community consultation to communicate plans for the site and collect the thoughts of local residents.
We designed an open and welcoming space situated within a nook of hoarding that surrounded the development. Interactive panels provided the basis of the consultation, displaying different ways for community members to share their ideas.
Panels were attached to a grid system mounted onto the hoarding making the space easily adaptable to change and modification of designs. The methods were designed considering the diverse demographic in the area, ensuring inclusivity to all, and were mindful of minority groups and communication barriers that may usually prevent engagement.
Alongside the consultation I devised a series of events and workshops including:
3D modelling
, a pop-up playground,
a temporary cinema
, a
construction workshop
and other events co-hosted with local community organisations.