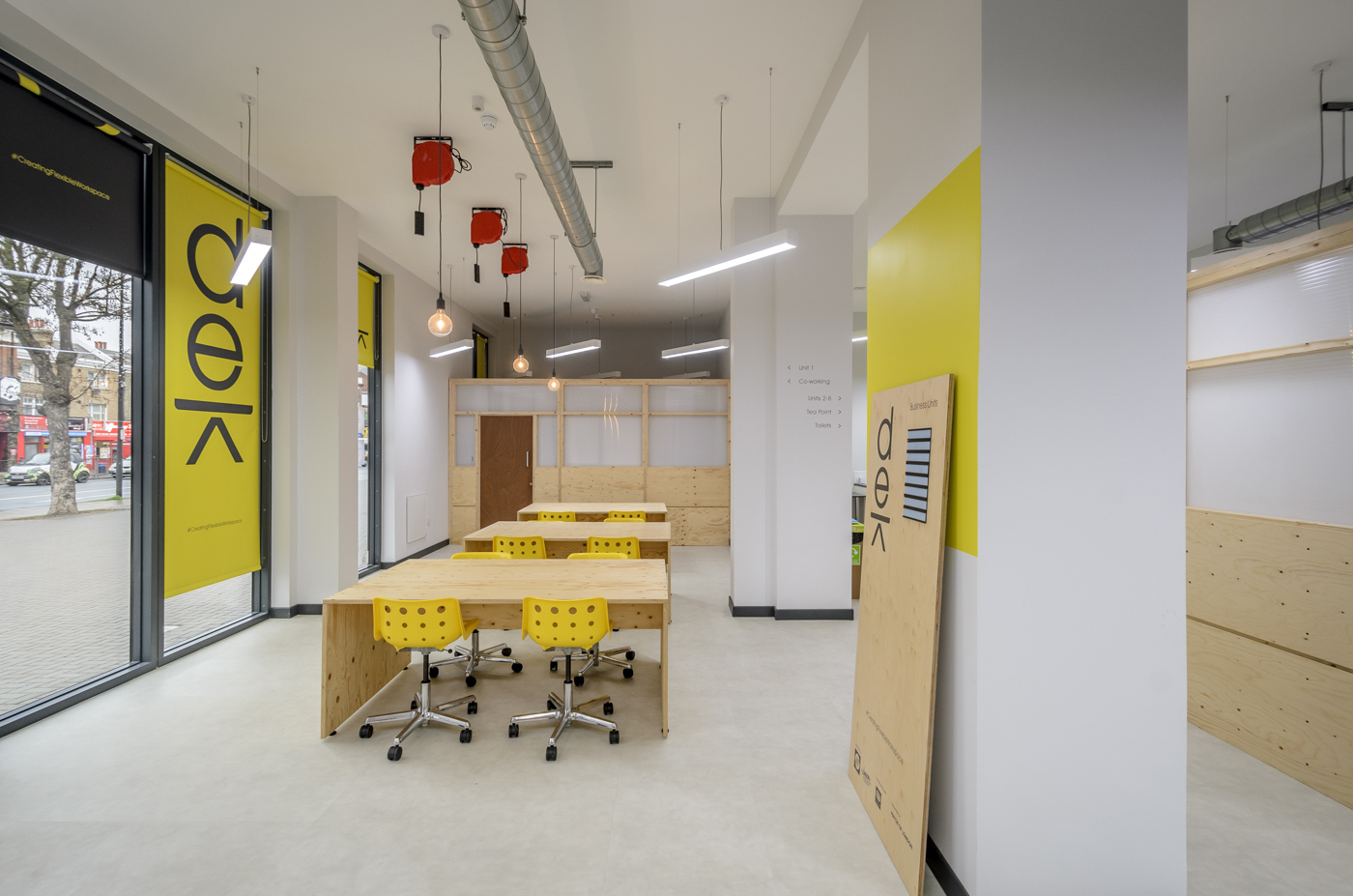 DEK
is a network of co-working and small business space designed to support growth in new and micro businesses. Situated in Catford, Ladywell and Deptford they provide affordable high quality space designed to support collaboration, networking and growth. Each DEK hub provides a different range of services which is reflected in the design of each space.
I was commissioned by
Studio Raw,
design advisors to
Lewisham Council,
to oversee the design, management and production of the three DEK sites. I worked closely with contractors to renovate the sites and worked alongside 3D designer
Jeff Lambert
and creative fabricators
AJ&B
to design solutions for office spaces, meeting rooms, co-working spaces, artists studios and lounge areas with an aim of creating an exciting place to work within a nurturing and educational environment. I also worked closely with printers
MTA Digital
to design permanent signage across the three sites, including custom fitted blinds, wall graphics and wayfinding.