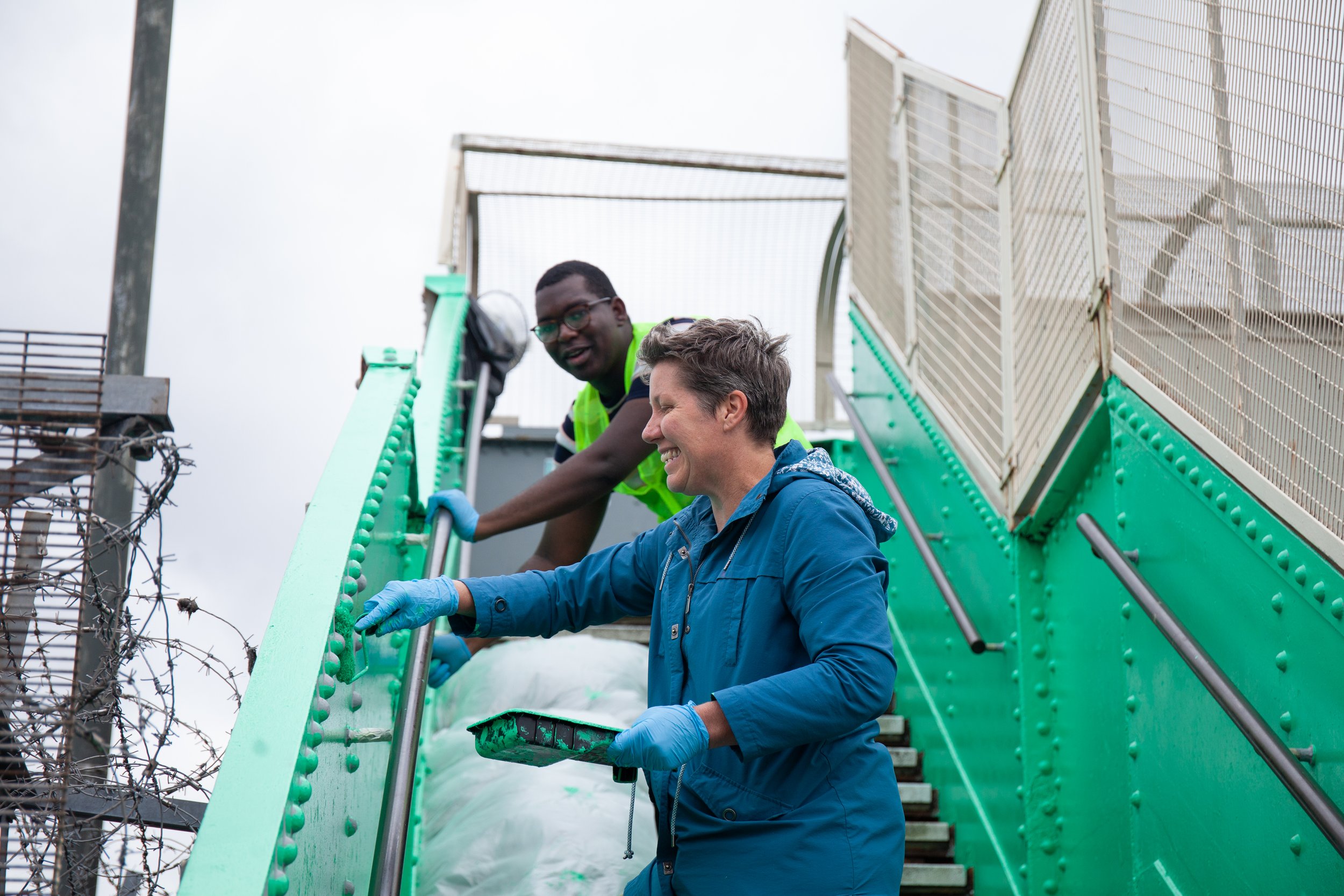 The Barking Bridge project is a community project to transform two unloved footbridges over the railway line in Barking Town Centre. Identified by local residents as feeling unsafe and very dirty (particularly by those who use the bridge as part of the school run), we delivered a collaborative design process to develop ideas and test low cost interventions such as colour, lighting and greening to improve the bridges for everyone.

The project culminated in a week of action to transform one of the bridges with a team of local volunteers.

This work is the first stage of a feasibility study leading to future funding bids for permanent bridge works in partnership with Network Rail. We've just discovered that one of the bridges is now set to be replaced in 2023 (wahoo!)!
This project was completed whilst working as Head of Engagement at
Street Space
alongside Phillippa Banister and Rufus Shakespeare.